'The World according to Monsanto'  is a 2008 film directed by Marie- Monique Robin. Originally released in French as 'Le monde selon Monsanto', the film is based on Robin's tree-yearlong investigation into the corporate practices around the world of the United States multinational corporation, Monsanto.

'The World according to Monsanto' is also a book written by Marie- Monique Robin, winner of the Rachel Carson Prize (a Norwegian prize for women environmentalists), which has been translated into many languages.


Synopsis:
The film reports many controversies surrounding the use and promotion of genetically modified seeds, polychlorinated biphenyls (PCBs), Agent Orange, and bovine growth hormone. Cases in the United States (including Anniston, Alabama), Canada, India, Mexico, Paraguay, the United Kingdom (Scotland) and France are explored, claiming that the corporation's collusion with governments, pressure tactics, suppression and manipulation of scientific data, and extra-legal practices aided the company's attempts at dominating global agriculture. Scientists, representatives of the United States Food and Drug Administration and the United States Environmental Protection Agency, civil society representatives, victims of the company's activities, lawyers, and politicians are interviewed.
reference: 'http://en.wikipedia.org/wiki/The_World_According_to_Monsanto'
The documentary is long, but it always pays to be informed about the 'real' reality of the world ... Allow yourself to know the truth!
Allow yourself to know more!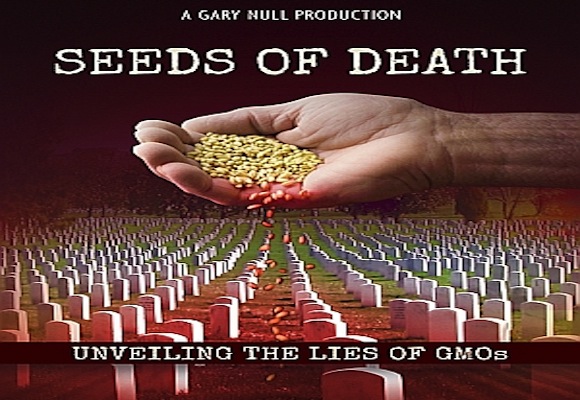 'Seeds of Death: Unveiling the Lies of GMOs' - is another awarded documentary directed by Gary Null.
"This feature-length documentary exposes the public health dangers of genetically modified foods and features leading scientists, physicians, professors, attorneys and activists. You'll see the deep corruption surrounding GMOs and the nefarious deception being perpetrated against the world
."
- Written by Gary Null & Associates